The recognised Australian leader in sliding track systems since 1932
Fitzroy

®

Tracks are custom made in Melbourne by Charles Marshall Pty Ltd.
CHARLES MARSHALL PTY LTD
Charles Marshall Pty Ltd, named after its founder, is a proudly family owned and operated Australian company. Over 140 years and four generations later, the company is still proudly owned and run by the founders great grandson and continues to build on a reputation for excellence in their field of sliding track systems.
From 1880 to 1986, Charles Marshall Pty Ltd was located in Fitzroy, Melbourne, Victoria, where the business started gasfitting and grew it's manufacturing capabilities in the 1920's with a variety of sliding door tracks and a range of metal products that included wrought iron gates, lift cars, steel collapsible grill gates, the Marshalite traffic light system, metal furniture, 2 hour rated fire doors and heavy duty withdrawal units (drawer slides).
The company remained in Fitzroy before moving to their current premises at 451 Burnley St, Richmond in 1986.
Charles Marshall Pty Ltd proudly continues to manufacture Australian Made Fitzroy® sliding track systems to the highest specifications and quality in the industry. This quality is best represented by the longevity of the product with many of the sliding track installations going back to the 1930s still in operation today. The external bronze sliding doors in the Shrine of Remembrance are one example of this.
The principles remain the same to this day – manufacture a long-lasting reliable quality product that is strongly supported by customer service and satisfaction.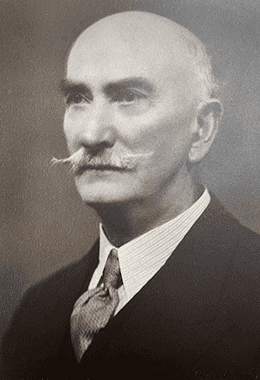 Charles Marshall (founder)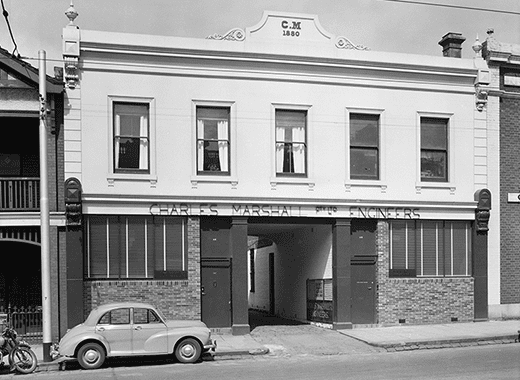 Charles Marshall Engineers, Fitzroy 1880 – 1986
Photograph: Lyle Fowler 1891-1969, State Library Victoria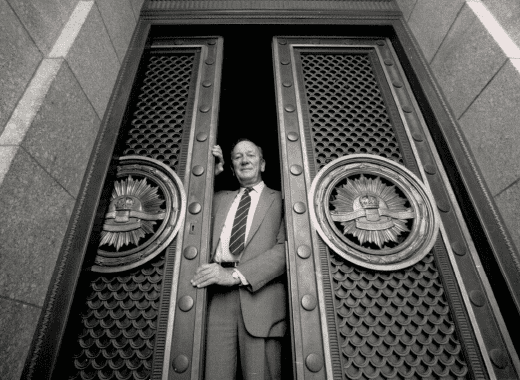 Shrine of Remembrance Melbourne, Marshall Hawes (grandson)
THE FITZROY

®

TRACK SYSTEM
The Fitzroy® ball bearing sliding door track system was introduced to Australian architects and builders in 1932 and has become recognised in the construction industry as the benchmark product for sliding door applications.
The basic track design has been refined and improved since its 1932 introduction and is now available in both steel and aluminium construction as standard, with other materials available for special purpose applications.
Each track is custom-made to suit its individual application, after consultation between the Charles Marshall design team and the client. The system has been adapted to suit both sliding door uses and equipment slide applications such as battery racks in public transport vehicles and equipment racks in emergency vehicles.
The Fitzroy® track system has found wide acceptance in a huge range of applications, including (but definitely not limited to) domestic residences, commercial premises, factories, hospitals, schools, jails, public buildings, banks, shopping centres, fire stations, power stations, hotels, offshore drilling rigs, sports stadiums, racing stables, swimming pool enclosures, public transport, emergency services, and a myriad of others